Outriders. Outwriters. Outliers.
Cleis Press publishes provocative, intelligent books across genres. Whether literary fiction, human rights, mystery, romance, erotica, LGBTQ studies, sex guides, pulp fiction, or memoir, you know that if it's outside the ordinary, it's Cleis Press.
Publisher Brenda Knight discusses the importance of LGBTQ literature on The Advocate.
Read the newest and best in erotica and erotic romance from Cleis Press.


Blackmail, My Love



An illustrated murder mystery deeply steeped in San Francisco's past, Blackmail, My Love distills history and fiction into a brilliant and visually stunning read.

[more]


Penthouse Variations on Oral



Curated by the editors of the wildly popular Penthouse Variations magazine, this voracious volume goes deep into the throes of oral delight.

[more]
In addition to our classic bestsellers The Whole Lesbian Sex Book, The Ultimate Guide to Fellatio, and Opening Up, among others, we have these major new releases:


Men on the Make



Shane Allison has persuaded a staggeringly sexy cast of 19 top authors to reveal stories of their own hook-ups, which prove truth is even sexier than fiction.

[more]


Gaysia



At once entertaining and moving, Gaysia is a wild ride and a fascinating quest by a leading travel writer. See Indonesia, Thailand, China, Japan, Malaysia, Myanmar and India as never before.

[more]


Never Say Never



Bestselling author Alison Tyler has made it her life's mission to demonstrate that uninhibited, exciting and highly imaginative sex goes down best with lovers who just happen to be long-term couples, too.

[more]
...


Stories of O



Tale after tale of characters lost in the bliss of orgasmic perfection your mind (and especially your body) won't soon forget.

[more]


Quick Sex



Alex Algren likes flash fiction, especially if it is about quickies. In Quick Sex she has curated a collection of delectable bon mots to quicken the pulse and give you ideas for your next lunch hour!

[more]
Five-Star Romance from
Award-Winning Editors:
"Happy Endings" in Every Sense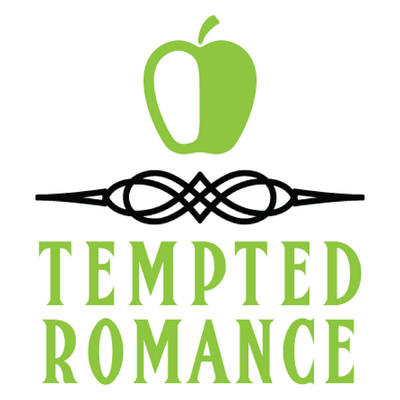 Tempted Romance is a brand new imprint dedicated to erotic romance, and will publish only the sweetest, smartest romance.


Darker Edge of Desire



In Darker Edge of Desire, Mitzi Szereto has brought together out-of-this-world romance and fantasy writers who let passion drive the heartbeat of their paranormal tales

[more]


Hungry for More



Hungry For More combines rich and daring stories of our not-so-everyday contemporary lives.

[more]
See which Cleis Press titles are nominated for awards this year, and see a complete list of the awards we have won for 2014 and 2013, including six Indepdenent Publisher Awards, and a Lambda Literary Award for Wild Girls, Wild Nights.
Cleis Pres/Viva Editions was also named Publisher of the Year by ForeWord Reviews!
Cleis Press award nominees
Cleis Press award winners
This year, Cleis Press is proud to announce several of our titles are winners of awards.


Dark Secret Love



Winner of the 2013 IndieFab Honorable Mention in Romance.
Dark Secret Love is a modern-day Story of O, a 9 1/2 Weeks-style journey fueled by lust, longing and the search for true love.

[more]
Read the newest erotica from the top authors and editors in the business.


Nine-to-Five Fantasies



Nine-to-Five Fantasies, Alison Tyler's new high-performance collection, focuses on the task of getting it on at work.

[more]


Studs



Rough and ready, smooth and sultry, or quick and raw—however you like it, you'll find it in Studs.

[more]


When She Was Good



Studded with butch/femme, BDSM and vanilla-spiced desire, When She Was Good presents lesbian erotica as sweetly satisfying and intensely indelible as you ever imagined it could be.

[more]


Can't Get Enough



Can't Get Enough captures the intensity of those rapturous moments when passion takes over.

[more]


Bound for Trouble



Alison Tyler, queen of flogging fiction, has taken exquisite pains to collect the very best BDSM stories for your reading pleasure.

[more]


Big Book of Submission



Submission takes many forms in this collection of short-short stories, from taking a spanking, to being placed on display and other scenarios far beyond.

[more]
Don't miss these new audio books, which are available on Amazon.com and Audible.com!
Fairy Tale Sex, Never Say Never, Women with Handcuffs, Can't Get Enough, Wicked, Bound by Lust.
Cleis Press and Viva Editions is seeking an editorial and marketing intern to help our dynamic publishing team. Interested? Find our application guidelines here.
Browse through our Fall 2014 catalog!
In celebration of Pride month, we kicked off a brand new project we called Out Writers. Join us—and a tide of queer voices—in celebrating the importance of LGBTQ writing on #OutWriters. Our own publisher Brenda Knight shares her story of starting at Cleis Press in the introduction to Best Gay Romance 2013.