Outriders. Outwriters. Outliers.
Cleis Press publishes provocative, intelligent books across genres. Whether literary fiction, human rights, mystery, romance, erotica, LGBTQ studies, sex guides, pulp fiction, or memoir, you know that if it's outside the ordinary, it's Cleis Press.
Publisher Brenda Knight discusses the importance of LGBTQ literature on The Advocate.
Read the newest and best in erotica and erotic romance from Cleis Press.


Blackmail, My Love



An illustrated murder mystery deeply steeped in San Francisco's past, Blackmail, My Love distills history and fiction into a brilliant and visually stunning read.

[more]


Best Gay Romance 2015



New series editor Felice Picano has rounded up the luminaries of gay fiction for their takes on the promises of new love and the surprises of long-term relationships.

[more]
Read the newest erotica from the top authors and editors in the business.


Come Again



Not just "good vibrations" but the BEST in Rachel Kramer Bussel's book of erotica inspired by sex toys!

[more]


Three of Hearts



Three of Hearts features sexy trios who are not just falling into bed, but are also falling in love.

[more]


Best Bondage Erotica 2015



In these kinky tales, bondage happens as part of yoga, knitting and a birthday present, as well as with a collar, a cage, duct tape, a webcam, and a very sexy pair of thighs.

[more]


Best Women's Erotica 2015



Violet Blue presents a volume of smart, seductive stories filled with characters who dive into sexual encounters with supreme satisfaction on their minds.

[more]


Best Gay Erotica 2015



This debut volume from Rob Rosen, the prolific and popular erotica author, visits the sweaty backroom of your erotic imagination.

[more]
...


Stories of O



Tale after tale of characters lost in the bliss of orgasmic perfection your mind (and especially your body) won't soon forget.

[more]


Quick Sex



Alex Algren likes flash fiction, especially if it is about quickies. In Quick Sex she has curated a collection of delectable bon mots to quicken the pulse and give you ideas for your next lunch hour!

[more]
In addition to our classic bestsellers The Whole Lesbian Sex Book, The Ultimate Guide to Fellatio, and Opening Up, among others, we have these major new releases:


Better Sex in No Time



Top sexpert Josey Vogels presents timed suggestions for flirting, sensual touch, intensified intercourse, and fulfilling long-held fantasies.

[more]


As Kinky As You Wanna Be



Whether you are about to embark on your first kinky experience or your thousandth, this book will masterfully show you the wild rides of bondage, submission, pain, pleasure and more.

[more]
Five-Star Romance from
Award-Winning Editors:
"Happy Endings" in Every Sense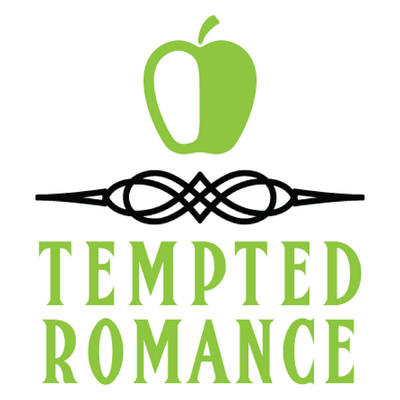 Tempted Romance is a brand new imprint dedicated to erotic romance, and will publish only the sweetest, smartest romance.


Darker Edge of Desire



In Darker Edge of Desire, Mitzi Szereto has brought together out-of-this-world romance and fantasy writers who let passion drive the heartbeat of their paranormal tales

[more]


Hungry for More



Hungry For More combines rich and daring stories of our not-so-everyday contemporary lives.

[more]
This year, Cleis Press is proud to announce several of our titles are winners of awards.


Dark Secret Love



Winner of the 2013 IndieFab Honorable Mention in Romance.
Dark Secret Love is a modern-day Story of O, a 9 1/2 Weeks-style journey fueled by lust, longing and the search for true love.

[more]
Be a part of Cleis's bestselling series Best Women's Erotica and Best Lesbian Erotica alongside the legendary editors Rachel Kramer Bussel and Sacchi Green.
Rachel and Joan Price at CatalystCon
Ready to be read? Click here for Best Women's Erotica and here for Best Lesbian Erotica.
Don't miss these new audio books, which are available on Amazon.com and Audible.com!
Kinky!, The Ultimate Guide to Sexual Fantasy, 2nd Edition, Fairy Tale Sex, The Ultimate Guide to Orgasm for Women, Backdoor Pleasures, Bare Assed, Hot Rods, Best Women's Erotica 2013.
Browse through our Spring and Winter 2015 catalog!
Cleis Press and Viva Editions is seeking an editorial and marketing intern to help our dynamic publishing team. Interested? Find our application guidelines here.
See which Cleis Press titles are nominated for awards this year, and see a complete list of the awards we have won for 2014 and 2013, including six Indepdenent Publisher Awards, and a Lambda Literary Award for Wild Girls, Wild Nights.
Cleis Pres/Viva Editions was also named Publisher of the Year by ForeWord Reviews!
Cleis Press award nominees
Cleis Press award winners
In celebration of Pride month, we kicked off a brand new project we called Out Writers. Join us—and a tide of queer voices—in celebrating the importance of LGBTQ writing on #OutWriters. Our own publisher Brenda Knight shares her story of starting at Cleis Press in the introduction to Best Gay Romance 2013.